Clean Out Your Closet And Make Money For The New Year! Become an Ebay Consignee in my Store
by Shelley Costello on 12/27/17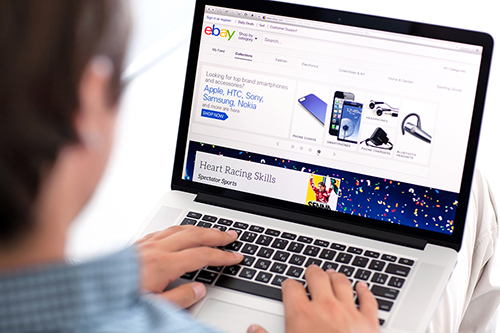 Do you want to make extra money during the New Year?
??
??
Get your items together and put them in my consignment Ebay store. I will pay you. I will do all of the selling, Ebay fees, manage store and do all selling. I do the work and you sit back and collect for your unwanted items.
I am looking for basically anything unique, collectible, interesting, retro, small or large items. Anything Disney, character, signage or advertising items, vintage is great, but does not have to be. Clothes, accessories and jewelry are great items. You can have one item or multiple items.
I do not take fake or
counterfeit
merchandise when it comes to designer items. I will have it authenticated before I list it.
After your items sell I notify you that we got your price or what price we get. If an item does not sell for a long time I will ask if you wish to reduce the price.
I do have a consignee agreement contract for your protection. I will stock and inventory your merchandise. I will appraise your items and let you know what they will sell for and give you an estimates list for your items.
I always work hard to sell your items for the highest price.
If you are local in Orlando I will come and review your items, help you inventory and stock and sell your items for you.
If you are anywhere in the US I will handle it virtually and you can sell in my store. Let me know if you have questions. I am willing to buy outright. Let me know what you have. If you are out of the State of Florida let me know and we can discuss it.
If you are a business and would like to have an Ebay store of your own and not pay out consignee commissions we will professionally create, design and set up your Ebay store. We will inventory and list all of your merchandise. We will then manage the store for you for a flat monthly rate of $99. We will come to your business and photograph your merchandise for listings. Initial set up and inventory listing fee is $200.

Contact me at shelleyacostello@gmail.com